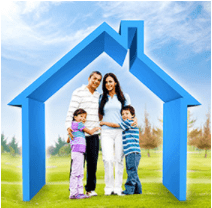 When moving to a new home in the same city or even in the same neighborhood, it can be easy to forget that it takes the same amount of planning, organization, and effort as it would if you were moving to another state. This can make for a long and exhausting day. Why do this to yourself, leave it to the professionals at Warner's Van Lines. We will take care of everything so you don't have to, from packing materials, packing, loading, delivery, and unloading.
A local move is a move within a 60 mile radius of your current residence. Warner's Van Lines are local movers that care. In this industry most companies treat customers as dollars signs and not what they are, families moving memories. With Warner's Van Lines you get a company that really cares about your family and your precious memories and belongings.
As a local moving company, Warner's Van Lines (Best Moving Companies )can move your family anywhere in the city quickly and efficiently. For a local move we will generally use two trained employees, a moving truck, and all the packing materials needed to get the job done. Our local movers will pack your belongings with care, load them on the truck, deliver them, and unload your belongings to the appropriate rooms of your new house. How long you move will take depends on the size and distance of the move.We are the local moving company that cares, call today to schedule your free no obligation estimate.